Celebration - Sharing trophy with the President
Celebration - All the well wishers being together
Celebration - Sharing the moment with a Medal
Online Admission 2023
Online Application for the following BA/BSc Single Major and Multidisciplinary Programmes (Bachelor Degree) are starting from July 1st 2023.
Application window has been re-opened for those candidates who could not apply earlier; starting from 25.07.2023 till 27.07.2023.
Single Major Programmes (4 years)
BA Hons: Bengali - English - Education - Sanskrit - Sociology
BSc Hons: Geography
Multidisciplinary Programmes (3 years)
BA Multidisciplinary: Bachelor Degree in Humanities, Social Science
BSc Miltidisciplinary: Bachelor Degree in Life Science
Single Major Courses Offered
Bengali * English * Education * Sanskrit * Sociology * Geography
Schedule for Online Admission 2023-24 of UG Courses
| | |
| --- | --- |
| Scheduled event | Date - Time |
| Online application process re-opened | 25/07/2023 (14:45 PM) to 28/07/2023 (23:59 PM) |
| Admission of Candidates of 4th Merit List | 25/07/2023 (6:00AM) - 26/07/2023 (23:59 PM) |
| Publication of 5th Merit list | 29/07/2023 (08:00 AM) |
| Admission of Candidates of 5th Merit List | 29/07/2023 (8:00AM) - 31/07/2023 (23:59 PM) |
Facilities of our college at a glance
Academic Facilities
New academic building is coming up. Even with our modest resources we have a few fecilities worth mentioning.
Smart Classroom
Smart classroom complete with audio visual presentation system
Library
College library with about 1200 titles. Students can browse through books and ask for requisition online
Scholarships & Stipend
College offers scholarships/stipend under various schemes like Kanyashree and other Merit-cum-means scholarships
Campus
Green Campus with internet and other online resources
Sports & Playground
College campus has a lot of open areas and a playground. Supports various indoor and outdoor sports activities
Canteen
College canteen facility is available in the campus; very reasonably priced
IT Infrastructure
College offers a lot of online resources including student portal, Online fees payment through its website.
Activities
College offers various social and cultural activities
Excursion
College regularly organizes educational excursions
NSS
The college has introduced the NSS program to train our students and boost their physical and mental health
Magazine
Many departments publish a wall magazine annually to encourage the blooming writers of the college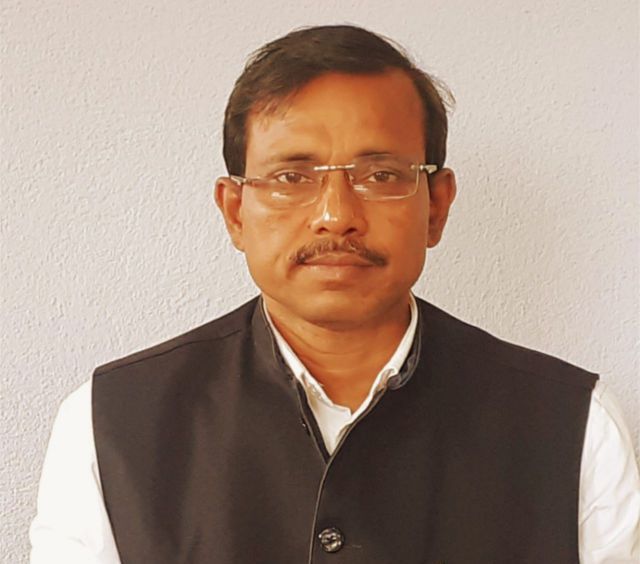 Principal's Desk
The ultimate mission of the college is to provide a holistic education to the students that not only contribute to their professional success, but also boost their confidence and develop their personalities ...
Academics
We offer under graduate courses both in Hons and General category. Geography Hons under Science discipline. Bengali, English, Education, Sanskrit & Sociology Hons under Arts discipline.
Admission
Admissions to all courses are conducted through online application process as per University guidelines. Application window usually starts in July-August timeframe each year.

Student Notice
No active student notice found.
Tender Notice
No active tender notice found.
College Achievements
400+ Students
A growing and vibrant student community
19% 1st Class
97% students graduated successfully in Year 2019
Academic Achievements
Many of our students achieved over 80% marks in University examinations.
Sports Achievements
Awarded best player in district inter-college sports & games championship,2019